New shiny Temperature Controlled Containers are on their way!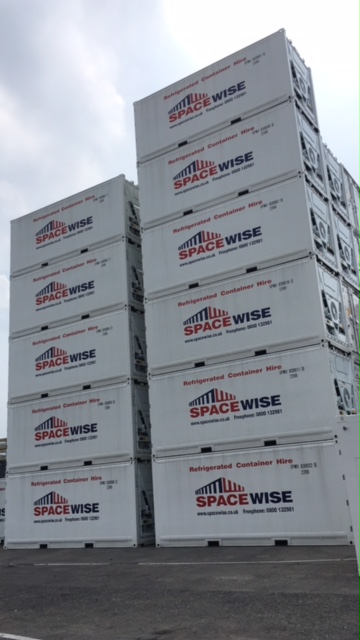 In keeping up with demand and our commitment to continual investment into our fleet, we have a large number of recently manufactured state of the art Temperature Controlled Containers on the water making their way to the UK ready for delivery to customers in October.
To reserve your new container please contact us today.
We're sporty this month!
The British Formula One Grand Prix at Silverstone saw a great win from Lewis Hamilton. We are happy to have supported this event with the supply of 20' refrigerated containers to keep a large supply of food and drink in optimum conditions for the thousands of trackside fans.
We were back at the Wimbledon Tennis Championships with our low noise energy efficient refrigerated containers to keep the strawberries and champagne at a perfect temperature.
Hot days in June - cold beer in boxes
Festivals, beer gardens and all sorts of events catered for this month. Chill!
Diversity
10's, 20's and 40' temperature controlled units rolled out of our depots nationwide to support the needs of new and existing customers from businesses large and small.
Good things cooled in small packages ❄
Our fleet of 10 foot refrigerated/freezer units both single phase and 3 phase have become increasingly popular with customers old and new. March has been no exception with many bookings from farm shops to car manufacturers.
Bright and White
Bright and white is our motto and this month we have seen more and more of our gleaming temperature controlled containers being called into service in diverse business sectors.
2017 already! Where did last year go!
Once again our heartfelt thanks go to our trading partners for their massive contribution to our success in 2016.
Project companies have been busy this month, utilizing all types of refrigerated containers whilst performing essential maintenance and upgrades to supermarkets and warehouses.
Happy Christmas to All!
With the much appreciated assistance of our haulage, depot and engineering partners we have delivered and installed hundreds of units to our valued new and existing customers.
Companies from a variety of business sectors have chosen Spacewise as their new supplier this month, including a chocolatier, a brewer and a major salad producer.
Christmas is coming
With the supermarkets gearing up for their peak season, Spacewise is contributing with the regular annual supply of all types of containers to provide essential additional storage facilities for ambient, refrigerated and frozen produce.